Oh man oh man I should really get to bed or I'm going to feel like crap tomorrow.
Looking forward to watching HP7 part 2. When? I don't know. Hopefully in the 3rd week of the release. I'm going to miss the characters and story =(.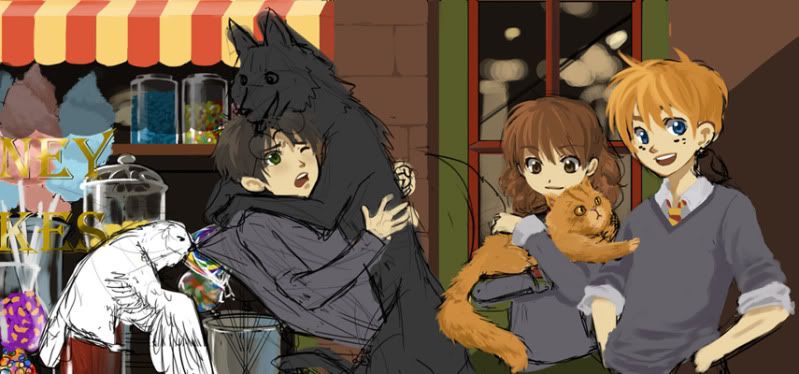 In the meantime I'll just continue doing some HP fanart to keep my fandom fresh. This was something I've started months ago and completely forgot about it until a few weeks ago when the H P7 part 2 ads reminded me. I wanted to complete this near the release of the movie but as you can already see, it ain't going to happen.
Der Humpink! Trolololololololo
(J\K, no really, they're not...)
PS, Christoph Waltz is awesome and you know it.